Fundraising Ideas
Did you know that most of our spirit wear, tee shirt, and uniform sales earn fundraising for our customers?
Last year, we raised over $12k just in online fundraising for our organizations.
It's such a great way to make money with NO RISK, NO INVESTMENT, NO WORK, and NO COST while offering your customers a product that they actually WANT!  All you have to do is share the link with your team.  We set up the sale, process and print the orders, pack by customer and ship or deliver based on the needs of the customer.  Then we send you a check!
How to get started on Your Fundraiser.
Just send us an email or give us a call.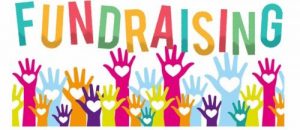 We are happy to show you samples, come up with designs, and put together an online sale for you.  We ask you to share the sale link through social media, email, flyers – however you communicate with your group.  We will even make an awesome flyer for you to share online or in print.
You can choose how much money you want to add to each item to receive back for fundraising (you can share this amount with your group or choose not to).
We usually run the sale for about 2 weeks and then deliver the products about 2 weeks after the sale closes.
We offer drop shipping to every customer or we can deliver the entire order to the organization lead for distribution.
If you prefer in-person sales (such as selling tees at a tournament or camp), we offer excellent bulk pricing so that you can make the most money possible. In many cases, we combine both an online sale with an in-person sale for the most fundraising opportunities. We can run an online sale before the event for people who want to secure their sizes and then also have items for sale at the event.
There's no risk – just money in your pocket!